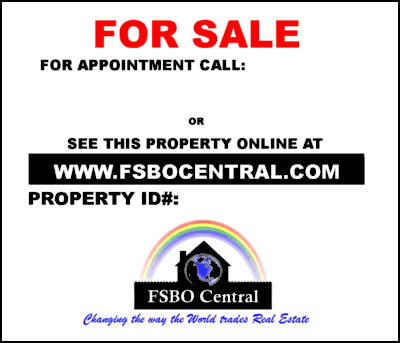 Complete your marketing plan with a
FSBO Central Yard Sign!
Your FSBO Central Yard Sign is customized with your phone number and Property Identification Number. It is Full Sized (28" x 24") and double sided for easy viewing from the street or sidewalk. The sign is fully laminated and made to be weather-resistant. It comes with an attractive, durable square channel post that is designed to hold the sign at eye level for best marketing exposure.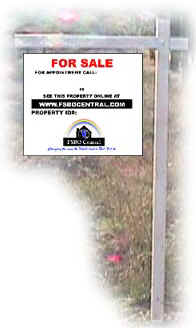 The printer we had contracted with has gone out of business. We are no longer able to supply this sign at this time. We hope to get this popular item available again soon. Please check again later!

Dan White, Senior Manager
Posted 10/10/2003